OUR GOAL:
To bring youth into a deeper, more committed relationship with Jesus Christ. Helping students to Believe, Belong, and Become!
OUR MISSION:
To partner with parents, church members, church staff and the community to accomplish our goal. Students/Youth have the opportunity to be involved in weekly worship, where we look at relevant topics from a Biblical perspective. Summer camps and Mission trips allow students to experience God with their peers and provide opportunities to serve others.
Regularly scheduled YOUTH/STUDENT Weekly Opportunities
SMALL GROUPS  |  Sunday Mornings at 9:30 am
 Sunday School: Meet in the Upper Room of the CFLC Bldg.
SUNDAY SERVICE  |  Sunday Mornings at 11 am
Sunday Service: Meet in the Sanctuary
BIBLE STUDY  |  Sunday Evenings at 5 pm
Bible Studies For Life: Meet in the Upper Room of the CFLC Bldg.
Food, Fellowship and Discipleship!
W.O.W. (Worship On Wednesday)  |  Wednesdays at 6:30 pm
Worship Service: Meet in the Upper Room of the CFLC Bldg.
Coming Attractions and Special Events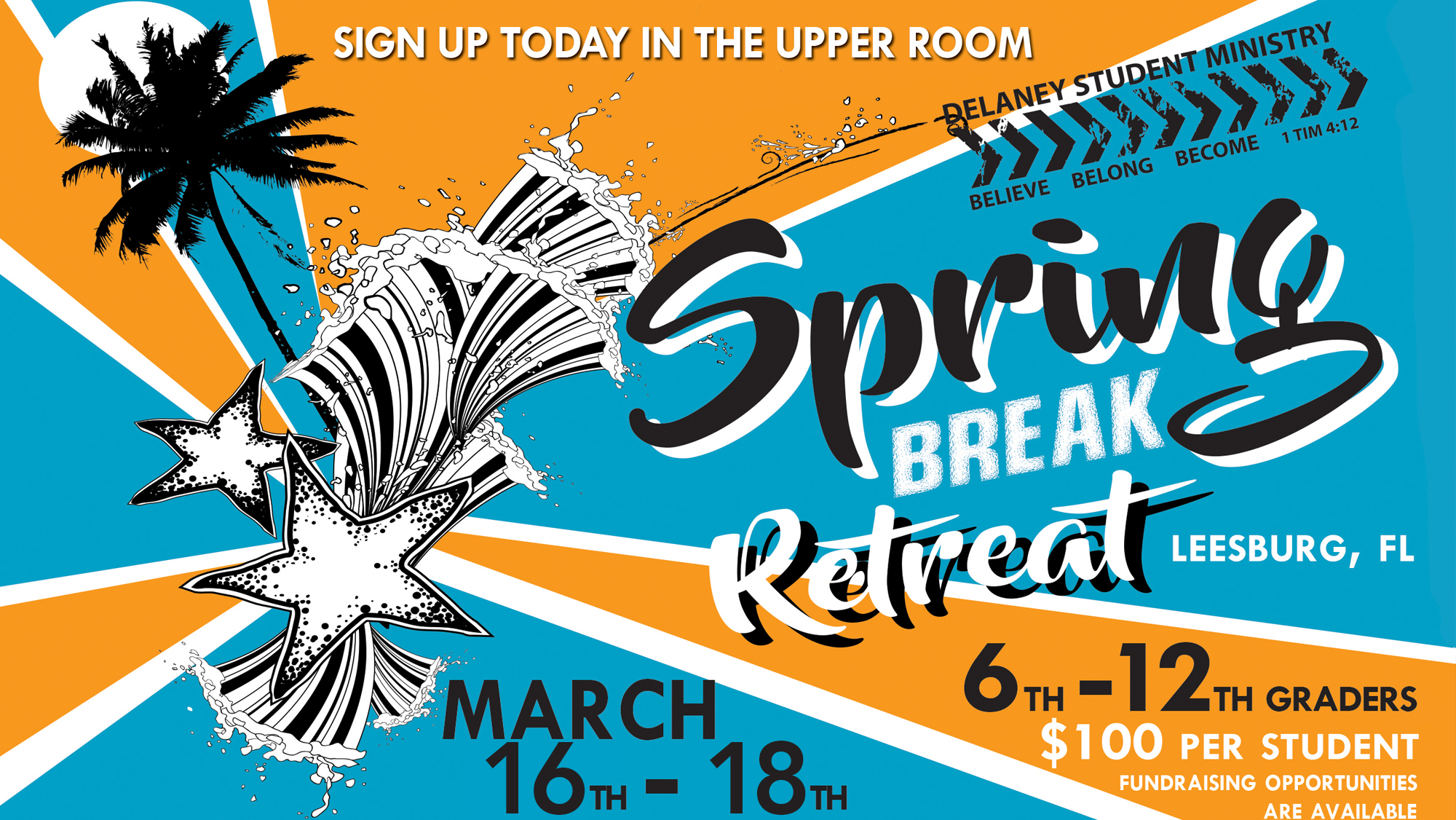 Friday – Sunday // March 16-18
Delaney Students we are heading out for another adventure-filled Spring Break Retreat at the Lake Yale Center. Join us for a weekend packed full of fun and  exciting activities, great worship through music, teaching, and small groups, that is sure to be a life-changing get-away! Registration is now open. Sign up on our website (click here), or in the Upper Room. A $25 non-refundable deposit is required to secure your spot. For the Spring Break Retreat Packing list, click here spring break 2018 packing list.
Upcoming Events  
March 10th – Game Night at the Miller's (HS only)
March 16th-18th – Spring Break Retreat
April 21st – Game Night at the Miller's (MS only)
May 5th – Mother / Daughter Tea (Girls only)
May 12th – Golf Tournament Fundraiser
May 12th – Game Night with the Miller's (all students – place & date TBD)
May 19th – Graduate recognition (date may change)
May 26th – Game Night with the Miller's (all students – place & date TBD)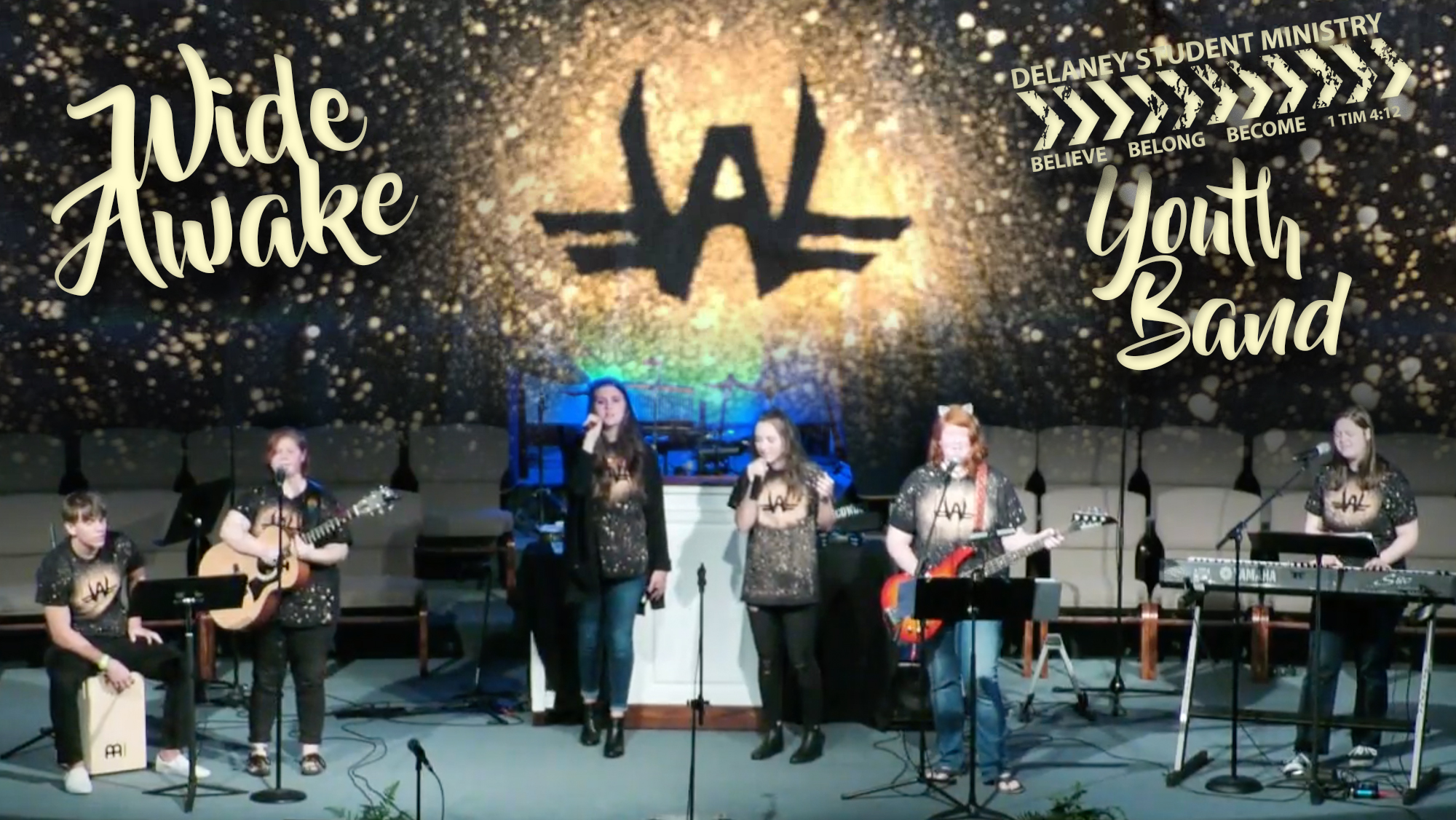 Youth Band  
Our Delaney Student Ministry has a Youth Band, made up of middle and high school students that love the Lord. Through praise and worship, they have a powerful impact on how people connect with God. When they lead worship, it sets a model for their peers and it gives them a piece of ownership in the ministry. If you are interested in joining the band, speak to Pastor Richard or Pastor Jeff.



A Note from Pastor Richard:
We have some awesome things coming up, as the year progresses! One way to keep up with the latest information is by visiting this page often. I am really excited about being in partnership with each of you. I look forward to the opportunities to watch each of the students grow more closer to Christ in their walk! Please let me know if you have any questions. I can be reached by calling the church office at 407-422-0758 or by email at associatepastor@delaneychurch.org.
PLEASE LET US KNOW HOW WE CAN SERVE YOU!
 Richard Miller, Associate Pastor of Family and Youth
 407-422-0758 | associatepastor@delaneychurch.org
 Stay "Plugged-In" for upcoming opportunities to serve in our Community!