The Church Library provides resources and services designed to enhance the quality of ministry, discipleship, fellowship and worship in the lives of the members of the church. Our goal is to enhance the study of God's Word; stimulate Christian growth; promote missions; and provide personal encouragement and enjoyment for church members of all ages. The Library is located just inside the Christian Family Life Center Building at the Gym entrance.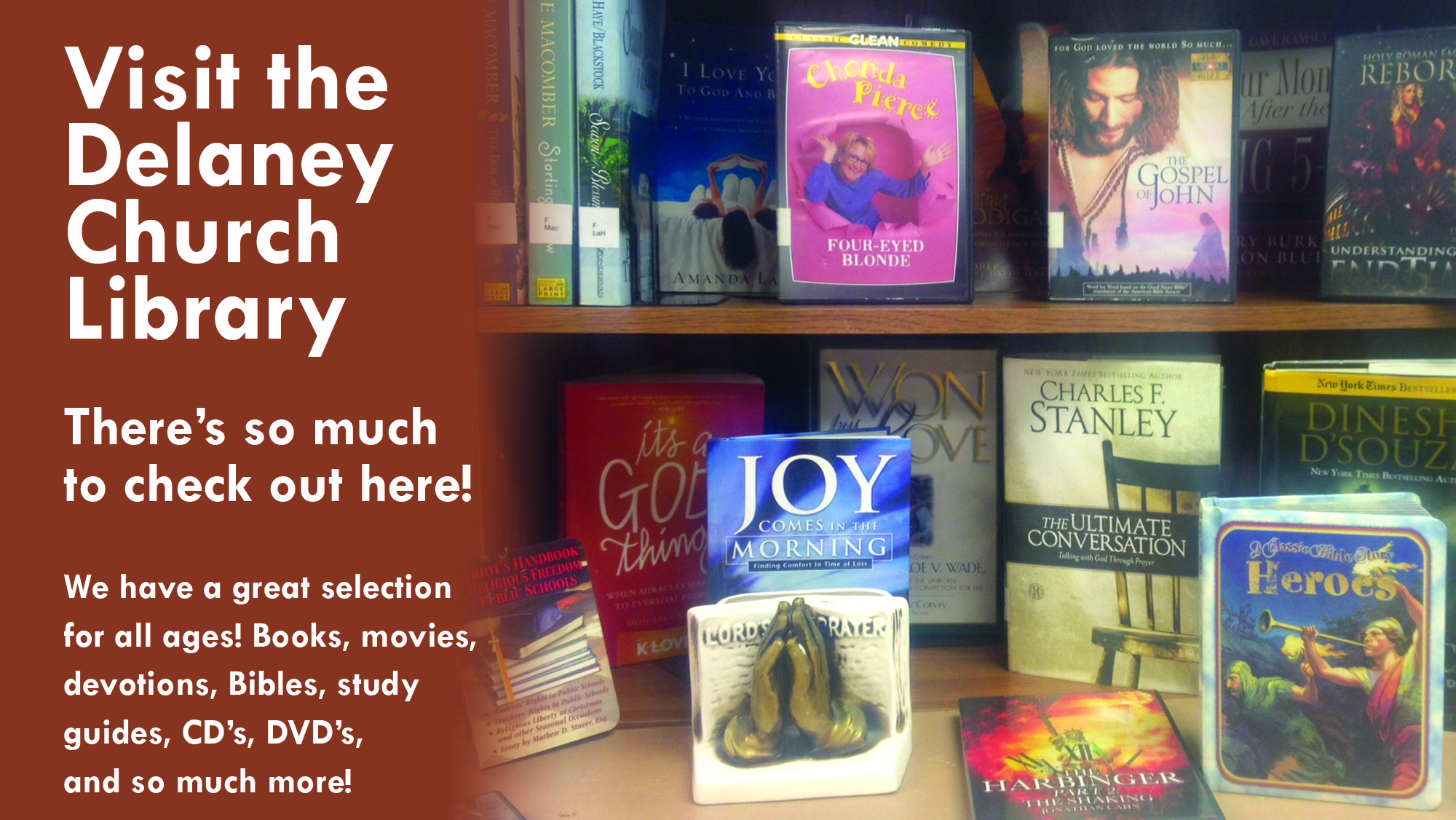 Library Hours
Sunday:
9 – 9:30 am (before Sunday School)
10:15 – 10:50 am (before Morning Worship)
5 – 6 pm (before Sunday Evening Worship)
Please note: the Library is closed on Sunday Evenings during the Summer
Wednesday:
5:50 – 6:30 pm (before Small groups, Classes and Bible Study)
Our Collections
We have Easy Readers, designed for beginning Readers, as well as Board Books, designed for our youngest readers who like to touch and feel the pages.
Juvenile books are designed for children in grades 2-6,
Young Adult books are appropriate for grades 6 through 12.
Media Collection: we currently have cassette tapes, videotapes, and DVDs available for borrowing.
Library Procedures
Click on this link to view the Library Policies and Procedures Manual: library manual_2014 You can also pick up a copy in the Church Library.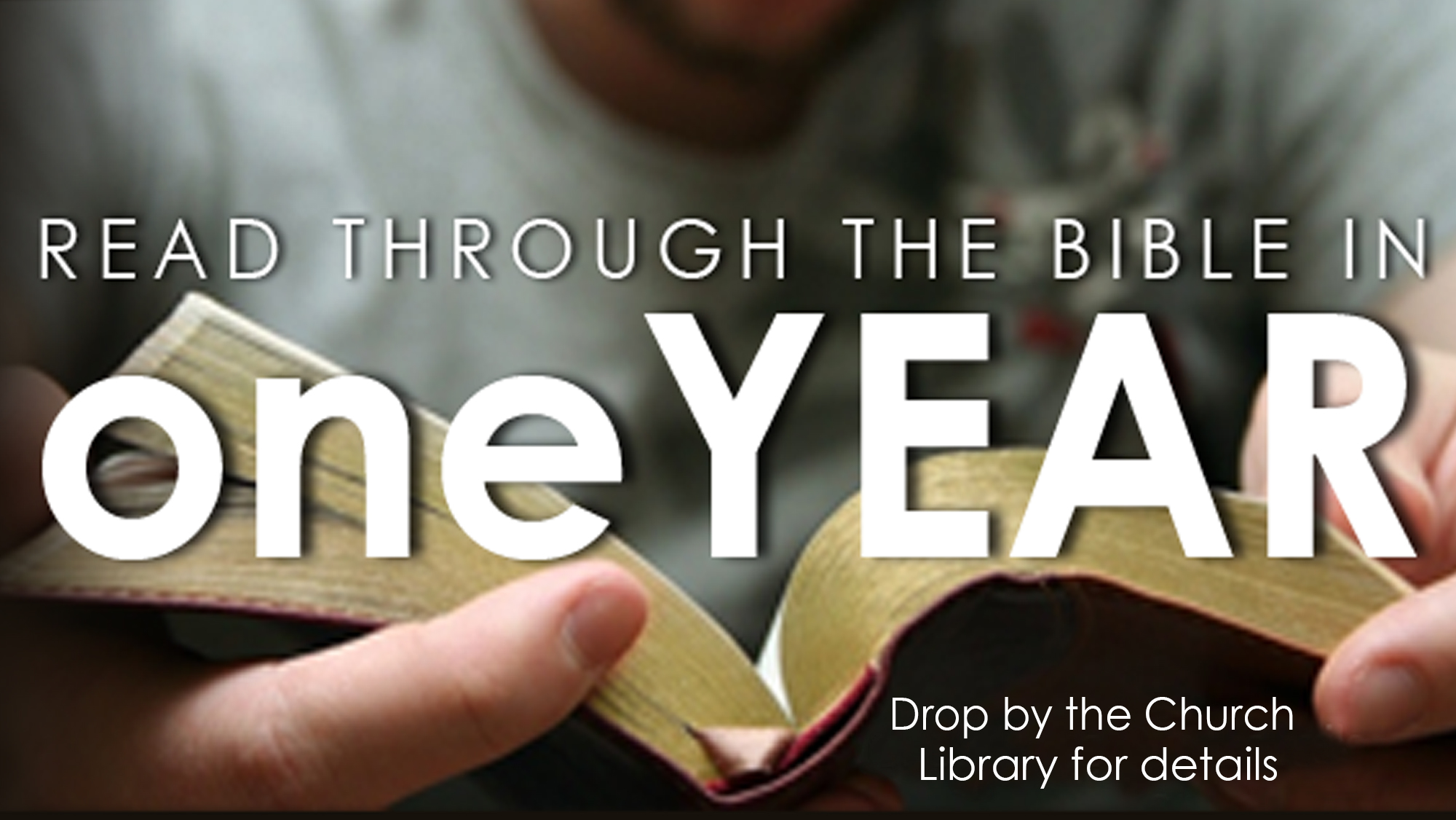 You can read through the Bible in one year, by reading just 15 minutes a day!
The Bible can instill confidence in God in a way that nothing else can!
Pick up information on how to Read the Bible from cover to cover in one calendar year, by visiting the Church Library, or by picking up a brochure in one of the Information stands at the entrances to the Sanctuary, or you can click on the links below for printable checklists. 
If you prefer a Chronological Bible Reading Chart (reading the Bible as its events occurred in real time), you can pick this up in the Church Library, or in the links below as well. These readings are compiled according to historical research, according to the recordings in which the events actually occurred. This is a fantastic plan to follow if you wish to add historical context to your reading of the Bible.
When you finish reading the chapter/verses listed, place a check mark after each reading section. When the schedule is completely filled out, return the form to the church office or library for credit towards a certificate! These are presented in service at the beginning of the following year.
Read the Bible: January – March
Read the Bible: July – September
Read the Bible: October – December
Donations and Memorials
The library welcomes all donations and memorials. Make checks payable to Delaney Street Baptist Church and give them to the church financial secretary. Before any donations are put into the library for use, they will be screened by the library team.