Serving and Small Groups
The best way to grow in your faith is to Find Your Spot to CONNECT with a small group and SERVE our community. There are numerous areas in which to serve as well as several small groups in which to connect. Complete the simple form below for your next step.
CONNECT… We offers various ministries to meet all needs, including children, students, college, adults, seniors and special education. We also provide education, music, evangelism, outreach and choir ministries. We encourage you to join one of our Sunday school classes that offer Christ-centered education and enrichment. We focus on enhancing spiritual growth, worship and outreach in the community. We strive to create a welcoming environment and a place for you! Find your fit by clicking on our ministry links to the right, and if you have any questions, feel free to call us at 407.422.0758, email us at delaneychurch@gmail.com or fill out the form below.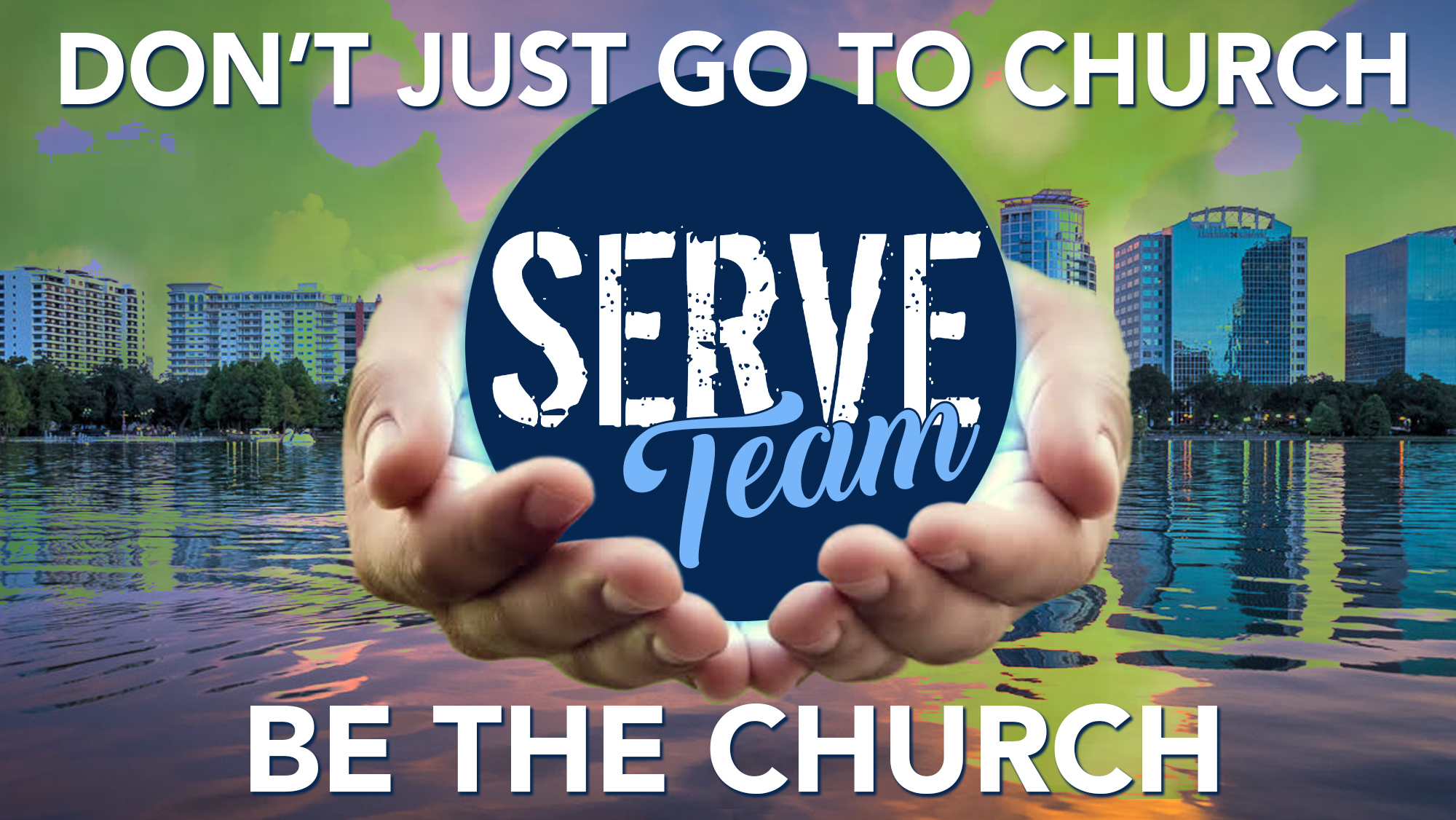 SERVE… What is your Passion for Ministry?
For we are His [masterpiece – work of art], created in Christ Jesus for good works, which God prepared [for us] beforehand, so that we would walk in them." – EPHESIANS 2:10
God created EVERYBODY to do something special – to serve the church body in some way. If you are not doing what He created you to do, then it is like a big machine with a missing drive belt – the machine just won't work right without it.
What did God create you to do?  What do you enjoy doing?  What are you good at?  Trying to figure out how your skill, talent, or giftedness can be put to use?  Let us help. Or perhaps you already know, and have been waiting to be asked. Consider yourself "asked."  In fact we are begging you!
At Delaney, we want to make room for ministries that are grown and sustained in the hearts of our members. Our Missions and Ministry team serves to nurture and support callings that support the mission of Delaney Church.
For more information, to join an existing Ministry Team, or to start one of your own, contact any of the individuals listed in this handout: serve team.pdf. This pdf file also shows the steps to take to start a new ministry and has a listing of our existing ministries. Click on this link, to download and print the form to start a new ministry: Blank ministry team Proposal-2. Find your fit by clicking on our ministry links to the right, and if you have any questions, feel free to call us at 407.422.0758, email us at delaneychurch@gmail.com or fill out the form below.
---
DISCOVER YOUR SPIRITUAL GIFTS AND SEE WHERE GOD HAS CALLED YOU TO SERVE
"It is God himself who has made us what we are and given us new lives from Christ Jesus; and long ages ago he planned that we should spend these lives in helping others." (Ephesians 2:10)
God calls us to a service far beyond anything we could ever imagine. We were put on Earth to make a contribution. God designed us to make a difference with our lives. God wants us to give back.
The Bible says, "In our union with Christ Jesus, He has created us for a life of good deeds, which He has already prepared for us to do" (Ephesians 2:10b). These "good deeds" are your service to the world. Whenever you serve others in any way, you are actually serving God and fulfilling one of your purposes (Colossians 3:23-24; Matthew 25:34-45; Ephesians 6:7). What God told Jeremiah is also true for us: "Before I made you in your mother's womb, I chose you. Before you were born, I set you apart for a special work" (Jeremiah 1:5a).
When most people think of this "special work," they think of pastors, priests, and professional clergy, but God says every member of His family is to minister. In the Bible, the words "servant" and "minister" are synonyms, as are service and ministry. If you are a Christian, you are a minister, and when you're serving, you're ministering. God has us here to fulfill His purposes.
YOUR ROLE IN MINISTRY
Do you wonder what ministry God has in mind for you, in His Church. Do you wonder what role He wants you to do in our Church Family? It is a hard question to answer sometimes. We made a booklet to help you with this tough question. Please take a moment to fill out this ROLE IN THE FAMILY Questionnaire. Print it out, or come by the Church Office to pick one up. Then simply drop it off at at any Worship Service or in the Church Office. We want to help you find your place to serve here at Delaney! If you have any questions, please feel free to contact us.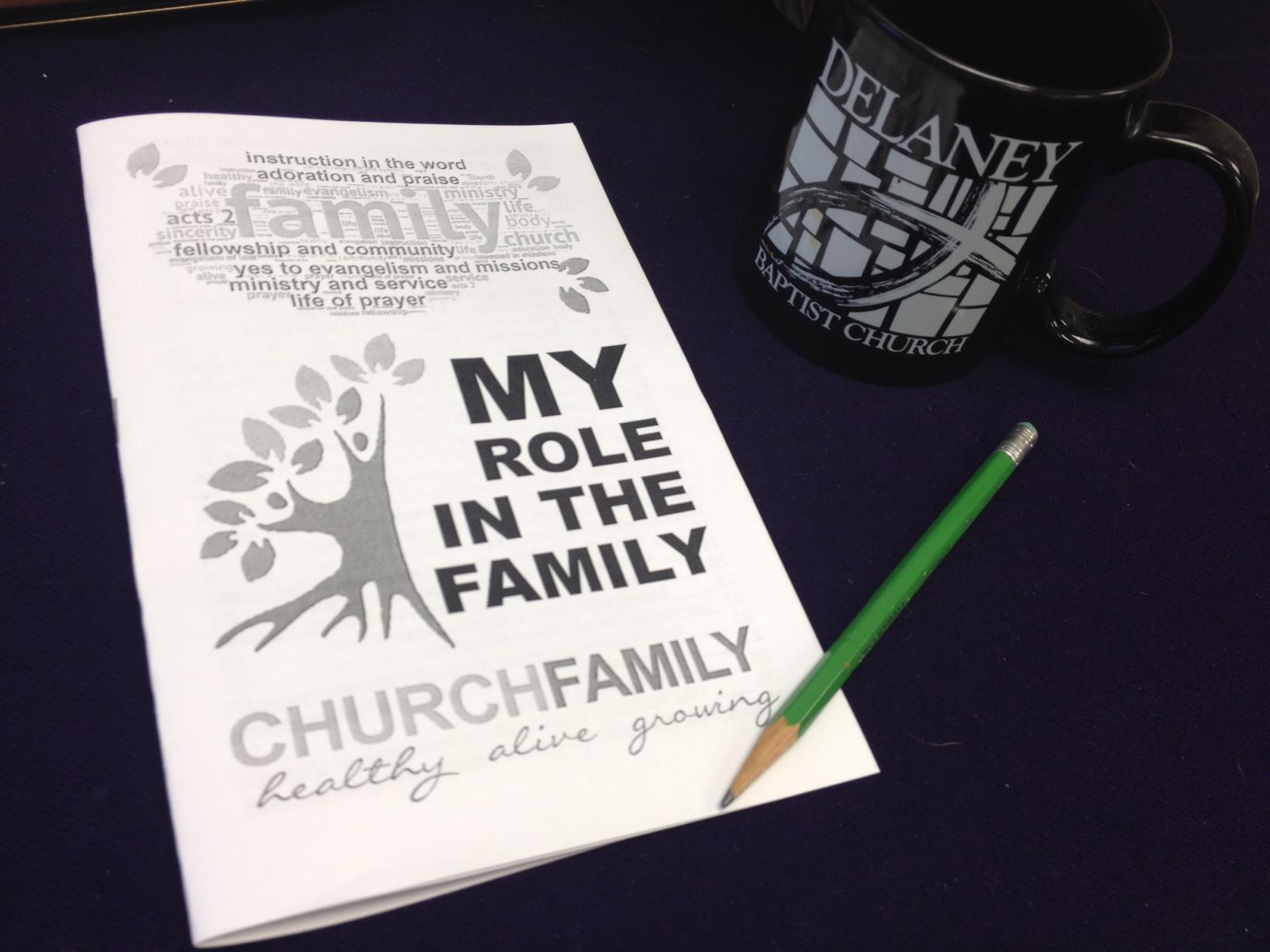 ---
S.E.R.V.E.
1. SOURCE – Seek God for direction & wisdom, and let Him be the source of my motivation, joy and peace, passion and energy.   (Philippians 2:13; 4:6-7)
2. EQUIP – Discover how God has equipped me – my passions, talents, gifts and experiences.   (1 Peter 4:8-11)
3. RALLY – Work with others, rally around the team, don't go it alone, lean on others.   (Ecclesiastes 4:9-12)
4. VITALS – Check my love temperature – do I really care for those I am serving and pray for them.
VALUE – Care for and pray for those I am serving.
VERB – Love is an action, not a feeling. (1 John 3:16-17)
5. EXCELL – Serve with excellence, faithfulness and passion.   (1 Corinthians 4:2; Ecclesiastes 9:10a)
---
MINISTRY OPPORTUNITY…
We have a thriving children's ministry that kids look forward to attending, and we are excited to have so many opportunities for you to serve within this ministry. It's our goal to help you find a place where you can use your God-given gifts to invest in the lives of children. You will be planting seeds of the Gospel in the hearts and minds of children with every song you sing, game you play, and snack you give.
You don't have to be an expert. If you have a heart to love God and a desire to help children discover a relationship with Him, then you have the necessary skills. We will equip and train you for service in the Children's Ministry.
You don't need a lot of time. We have many ways that you can lead children in a time frame that will work for you.
You will not be alone. You will be supported through staff and leaders, who will encourage, equip, energize and empower you for this ministry.
If you are interested in serving or want to learn more, please contact Pastor Richard Miller. It will be exciting to watch God at work in you and through you as you minister to His children.
---
SERVING DELANEY and OUR COMMUNITY
Get plugged in and see where to use your talent to serve Him!
See where you can get connected and try out your God-given talents. Your talent is God's gift to you, what you do with it is your gift back to God! JOIN an existing ministry team or START A MINISTRY of your own. At Delaney, we want to make room for ministries that are grown and sustained in the hearts of our members. We want to nurture and support your calling. To join an existing Ministry Team, or start one of your own, fill out the form below.