Our History…
In 1923 a Mission that would later become Delaney Street Baptist Church was started by the First Baptist Church of Orlando.
Thirty-six Charter members, under the leadership of our first Pastor, Reverend T. E. Waldrup, decided to form a church to be known as Delaney Street Baptist Church. On September 14, 1928, Delaney Street was officially founded.
During the following ninety-plus years, we have continued the pioneering spirit of our foundering members in seeking ways to better share the Gospel with the lost. We remain a church dedicated to the service of our Lord and Savior Jesus Christ. To this end, we have adopted and added many additional ministry opportunities. A sign on the back of the Pastor's pulpit reads, "Sirs, we would see Jesus." We invite you to come and join us in taking part in our rich history and continuing dedication to our Lord and Savior Jesus Christ.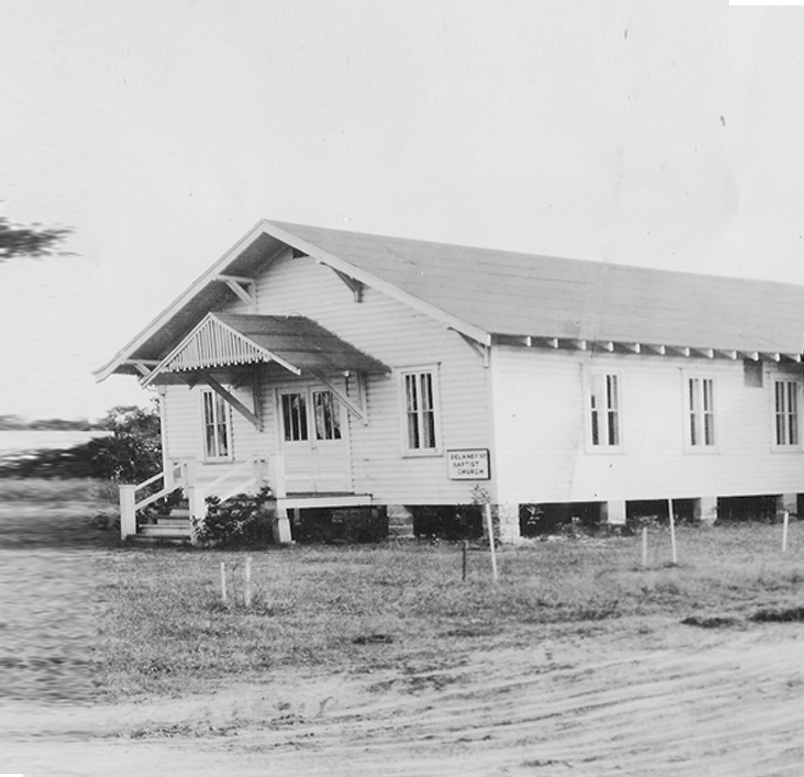 Original Mission and Church Building (1928)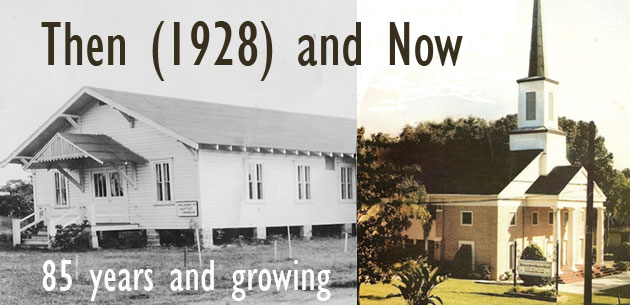 Image from our 85th Anniversary