This ministry is for young adults (age 18 to 30), who are in college or in their early career (18+).
We seek to grow in Christ through gatherings and discipleship, small groups, retreats, and other forms of ministry. We meet for worship and fellowship during regular Worship services, Sunday morning and evening, and Wednesday evening.
Join this dynamic community of adults. Develop deeper friendships, enjoy great bible studies, serve others in our community, and discover the amazing life that God wants for you! Come and grow with us!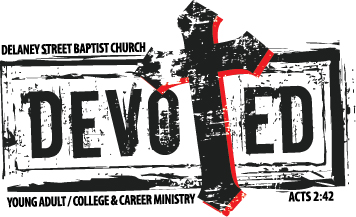 Sunday School Class
Sunday School is small groups at its best. We meet Sunday morning at 9:30 am in the Christian Family Life Center (upstairs-left) Room 217. We keep things fresh and unique. Each class offers something fun, with lively discussion and deep study in the Word. We hope to see you soon! 
Study and Discipleship Group:
Young Adults Bible Study – Wednesday at 6:30 pm
Join our CONNECT group in the Christian Family Life Center, upstairs in the College and Career room! Childcare is provided.