Our upcoming SPECIAL EVENTS are listed below.
We invite you to join us for Fellowship, Fun and Growth! We have so much going on at Delaney. There is something for everyone here! Some are also listed in our CONNECT section which lists our individual ministries, so you can easily find an event for your age group, particular interest or need. Regularly scheduled gatherings, such as Worship Services, Sunday School, and Study Groups are listed in the our GROW section.
GET CONNECTED AND GROW
Have questions or need more information? Fill out our Contact Form or send us an email: delaneychurch@gmail.com.
Wednesday Fellowship Dinners  //  5pm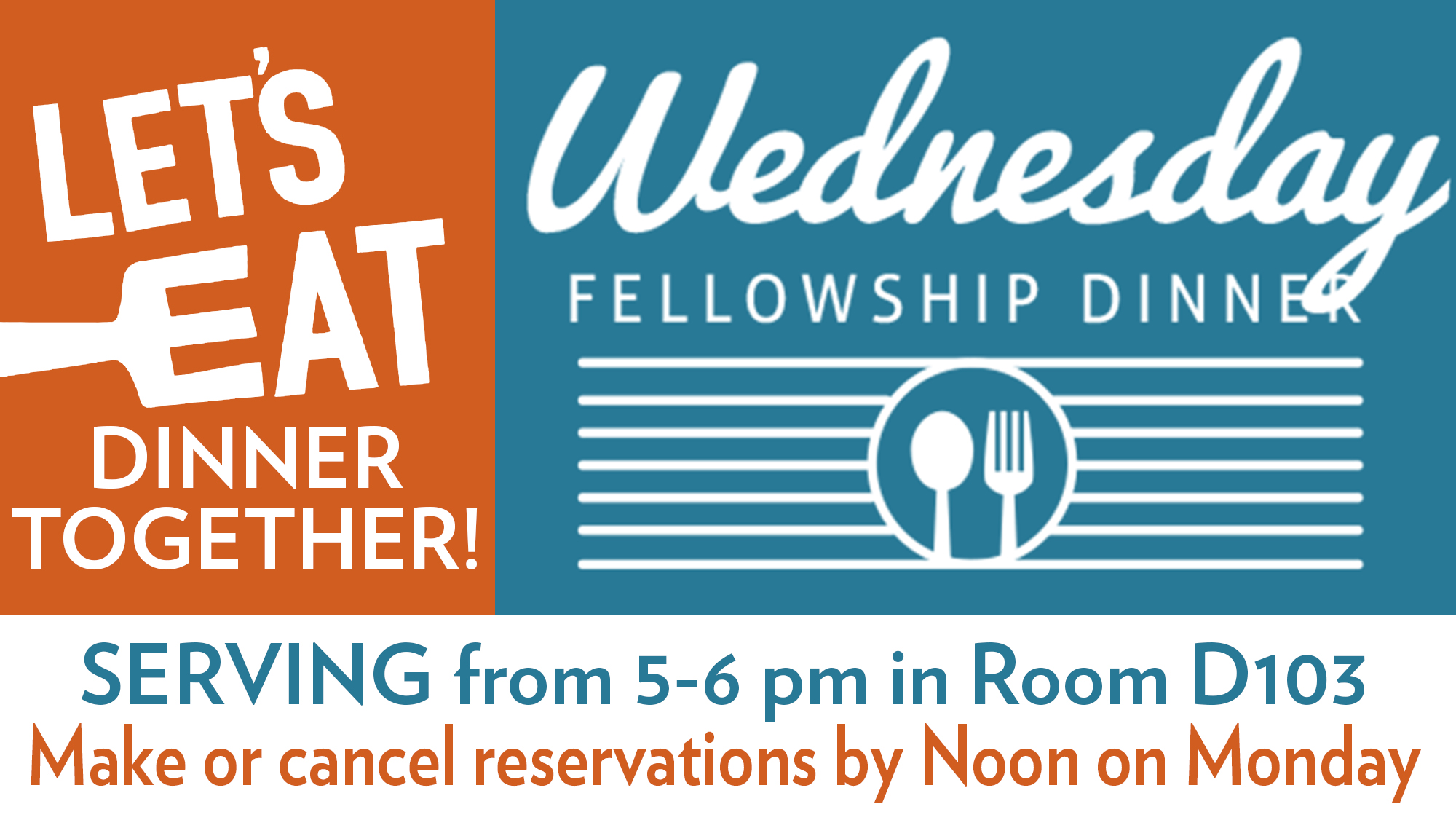 Take a night off from cooking and join us for delicious home-cooked meals and great fellowship! We serve from 5-6 pm in Room D103. Meals include an Entree, Tossed Salad, Iced Tea, and Dessert. Sign up per week or as a regular attender. Cost is $6 minimum donation per person, max $20 per family (cash or check). Make your reservation by noon on Monday by calling the church office, sign-up on the bulletin's Connection Card, email delaneychurch@gmail.com or, click on this link to sign up online (Wednesday Night Dinner Reservations). For a list of dates and menu's, click here.

Friday – Sunday // March 16-18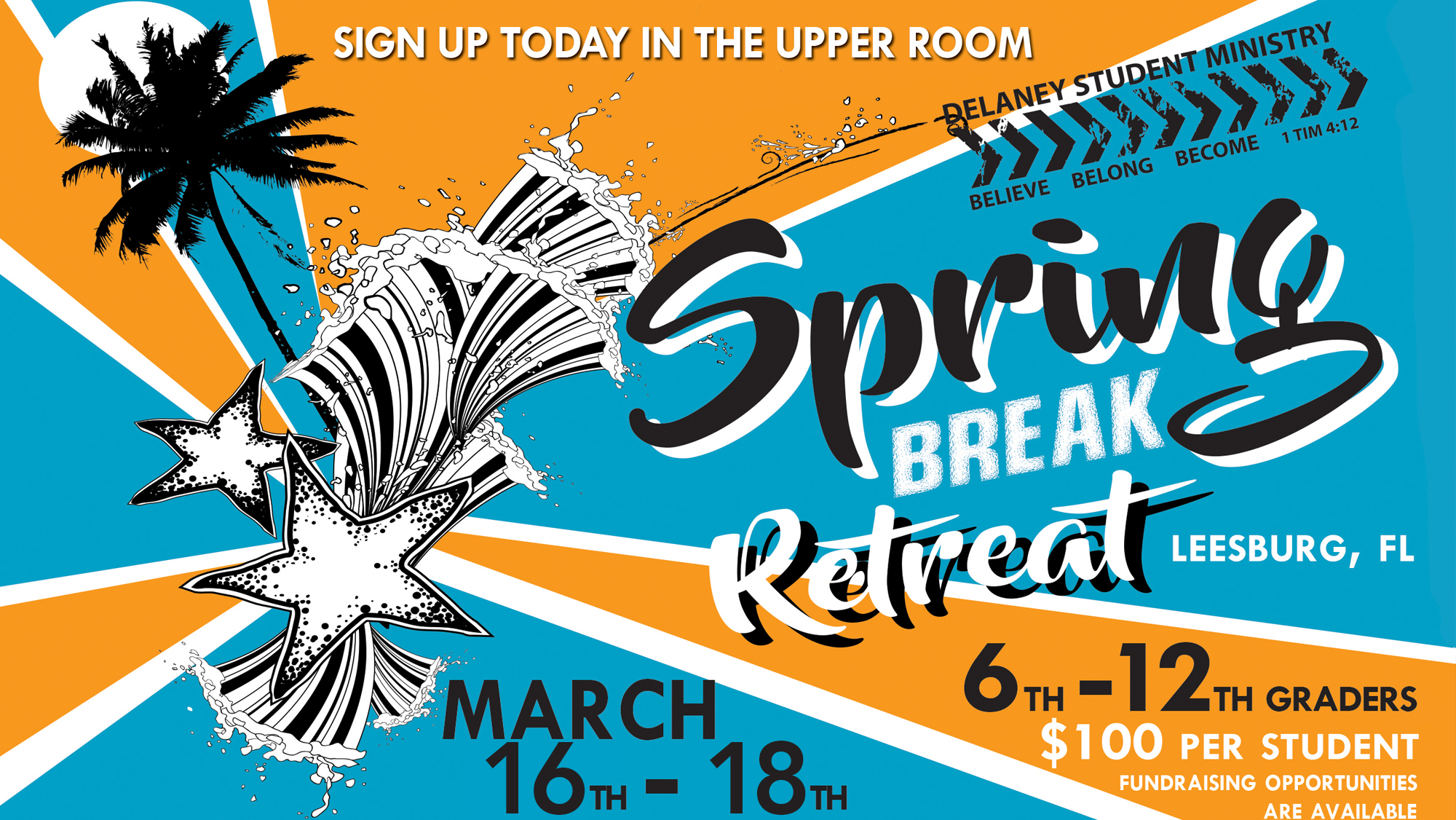 Delaney Students we are heading out for another adventure-filled Spring Break Retreat at the Lake Yale Center. Join us for a weekend packed full of fun and  exciting activities, great worship through music, teaching, and small groups, that is sure to be a life-changing get-away! Registration is now open. Sign up on our website (click here), or in the Upper Room. There is only 25 spots available, so sign up soon! A $25 non-refundable deposit is required to secure your spot.
HOLY WEEK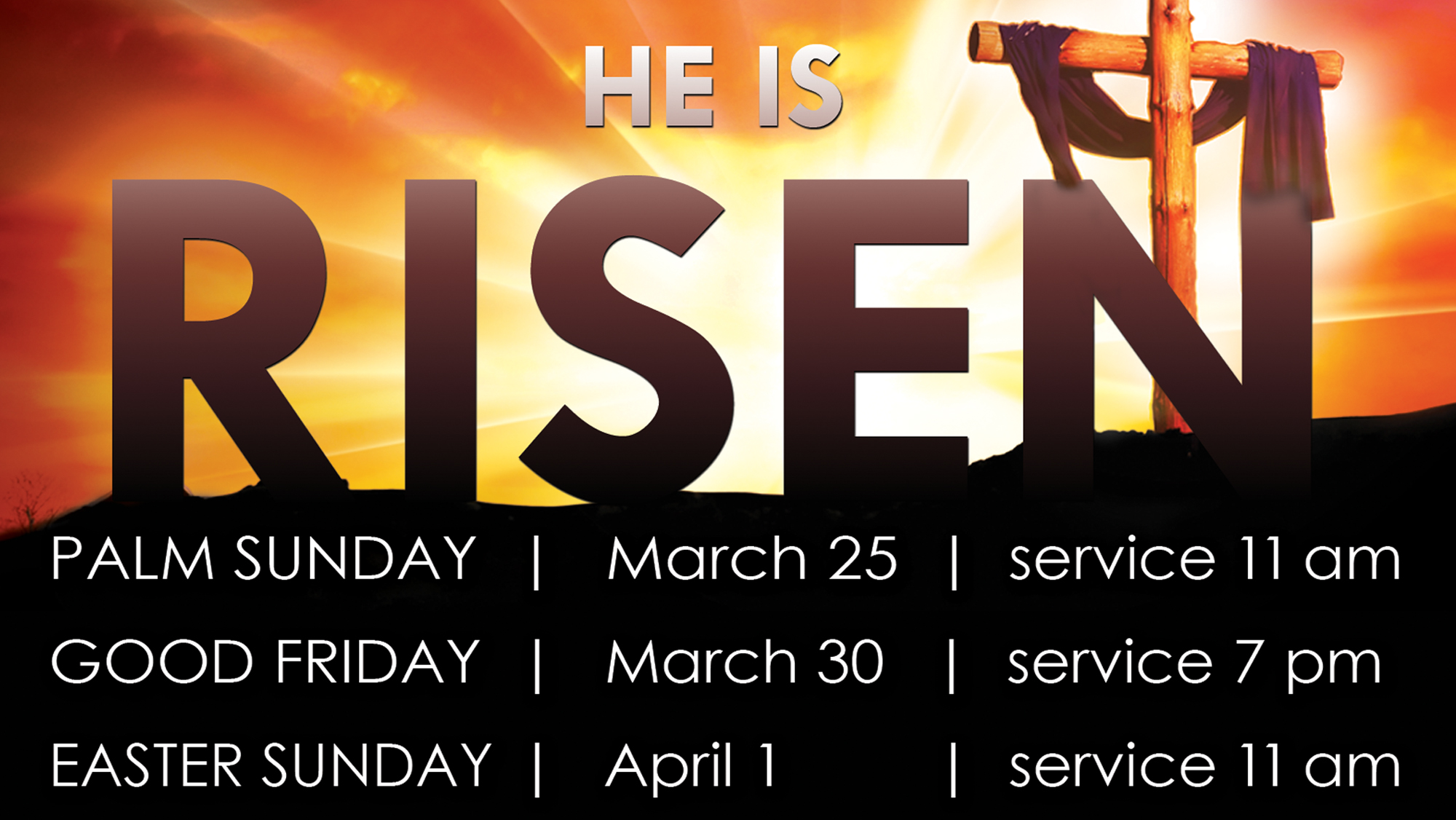 We invite you for a time of worship as we continue to remember and reflect on what Christ has done on Calvary's Cross through His sacrifice, atonement and resurrection. Our Holy Week, also known as Passion Week Services and events are listed below. We would be honored to have you, your neighbors, family and friends join us. This is an invitation to look at Christ Himself and what He accomplished on the Cross! In Luke 10:2-3, Jesus told his followers to roll out the red carpet to His Kingdom by FIRST, praying, THEN inviting! WHO WILL YOU INVITE?
SUNDAY, March 25 at 11 am / PALM SUNDAY
This Easter, realign your heart with the creator. Jesus made a sacrifice for each of us, as He gave His life on the cross so that we may have eternal salvation. Holy week begins with Palm Sunday Service. Through Jesus' sacrifice, we'll discover a greater life that can be lived with fresh and true passion!
FRIDAY, March 30, anytime from 6-8 pm / GOOD FRIDAY
We invite you to join us on Friday, March 30th, for a special Good Friday Experience. Come walk in the footsteps of Jesus on His Journey to the Cross. Read Scripture, reflect on what was happening, and respond by breaking bread in the upper room, praying in the garden, feeling the weight of the silver pieces, touching the crown of thorns, holding the hammer and nails, and meditating at the tomb.
This self-guided interactive experience is open to all ages and takes about 30 minutes. The doors are open from 6-8 pm in the Sanctuary. Recommended: bring a tablet or smartphone and earbuds or headphones, if you have them; otherwise, they will be provided.
SUNDAY, April 1 at 9 am / FLOWERING OF THE CROSS
Before our Easter Sunday service, we will have a "Flowering of the Cross". This is an especially striking and beautiful way to symbolize the new life that emerges from the death of Good Friday. Bring flowers with you Easter morning to hang on our outdoor cross, as a symbol to honor a loved one, or to present your prayers and lay them at the cross. Wire will be stapled on the cross to hold the flowers. Come witness to the power of the Cross. Photo opportunities will be available after service.
SUNDAY, April 1 at 11 am / EASTER SUNDAY
Join us to celebrate the Savior, and the greater life that is promised to us through having a direct relationship with our Creator! Join us to celebrate the Resurrection. Extend a personal invitation to your friends, neighbors, co-workers, classmates and family, to show them why Easter is worth celebrating! Invitation cards are available at all Worship Services and in the church office.
Annie Armstrong Easter Offering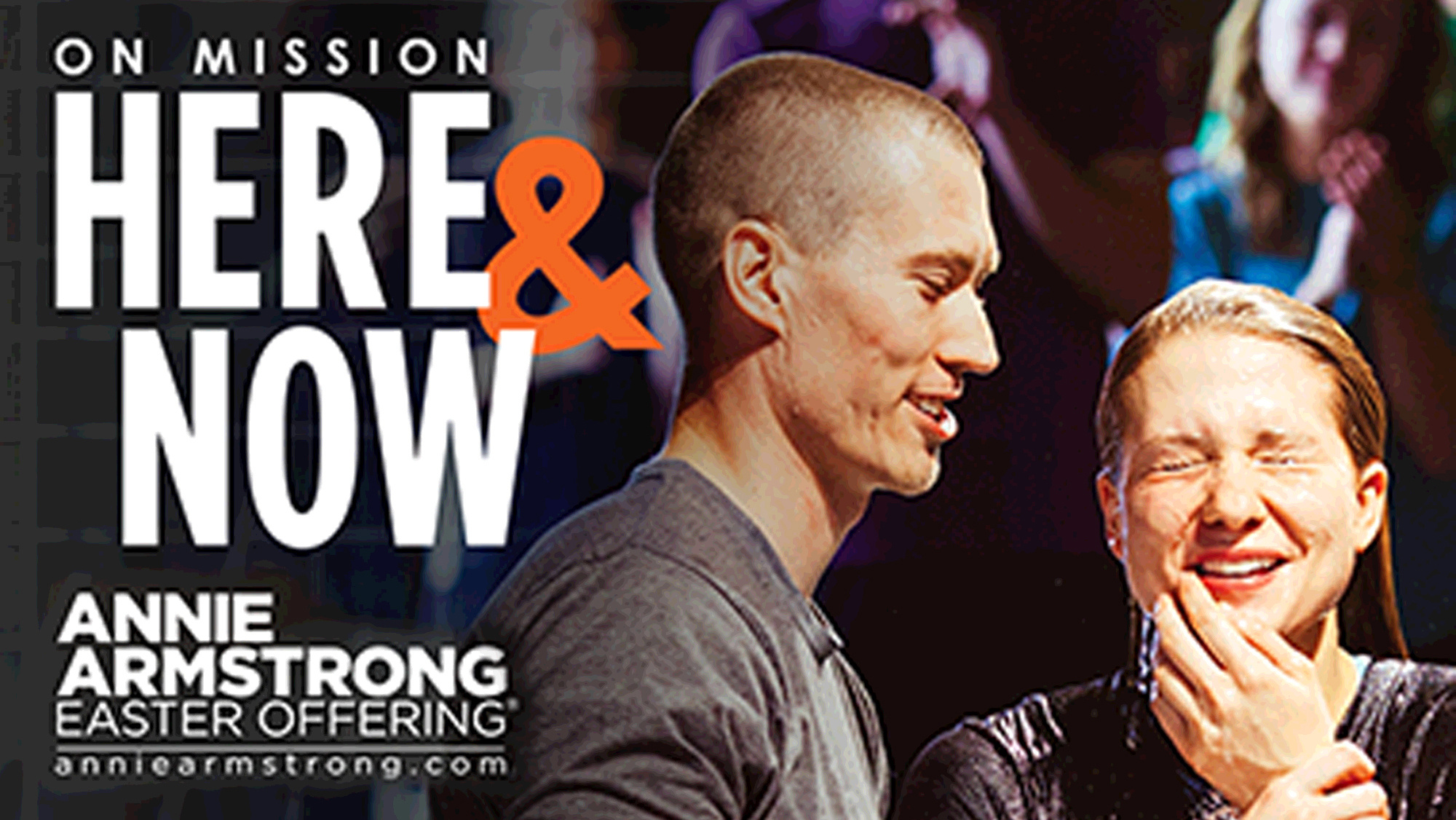 Each year, we honor the life and advocacy of Annie Armstrong (1850-1938), when we give to the Annie Armstrong Easter Offering® (AAEO) for North American Missions. As a tireless servant of God and a contagious advocate and supporter of missions efforts throughout the world, Annie rallied churches to give more, pray more and do more for reaching people for Christ. We can be confident that her legacy will also be ours. EVERY GIFT MATTERS! 100% of gifts given are used efficiently to support and equip missionaries in North America. AAEO gifts are well-stewarded through an accountability process so you can be confident your gift is making a maximum kingdom impact by transorming lives with the Gospel.  WE ARE ALL SENT, WE JUST GO IN DIFFERENT WAYS. When you give to AAEO, you are equipping our missionaries, providing shepherds to the lost and reaching the unreached with mercy and Good News. Both one-time and recurring gifts — whether given online, through your church or by mail — are used 100% to support and train missionaries in North America.  This year, our church goal is $2,000. For more information on the AAEO, click here. Giving can be through their website, or through our online giving, or with the gift envelopes provided in the Sanctuary.