HE MADE EVERYTHING!
by Nestor Jaremko
He made the silver Moon,
To light up our nights —
He made the blazing Sun,
So our days they might be bright!
He made the cotton clouds,
That decorate the sky —
Then He made the birds —
How joyously they fly!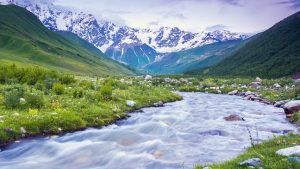 He made the lofty mountains,
And secret, secluded valleys;
He made the mighty rivers,
That rush headlong to the seas!
He let loose the wild wind —
Set free relentless rain —
The lightning and the thunder —
They will not be restrained!
All the colors, all the sounds,
Fill us with delight!
A feast for our senses,
He gave us eyes for our sight!
Our Lord, the Consummate Artist!
Takes grand pleasure in Creation —
While awestruck we give praise
For His endless innovation!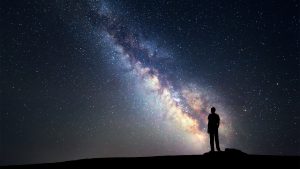 He's the Superlative Author
Of the Eternal Story —
He Who made the heavens,
Truly they declare His Glory!
But above all the marvelous detail,
What continues to astonish me,
The God Who made the galaxies,
Is the God Who did make me!